Imagine this: You have the perfect apartment; perfectly sized, well within walking distance to work, and rent is directly in line with your budget. You want to re-sign and continue enjoying your perfect apartment, but your landlord sends you a notice saying you need to get renters insurance before you can sign a renewal at the same apartment. None of your past landlords have had renters insurance requirements. You know renters insurance exists, but you have never gotten it since you're not the type of person to need insurance. What do you do?
Unless you want to go through the process of finding another apartment that fits all of your needs, and then suffer the pain of moving, you will likely just purchase a renters insurance policy. Thankfully, renters insurance is relatively affordable and covers you against many different incidents.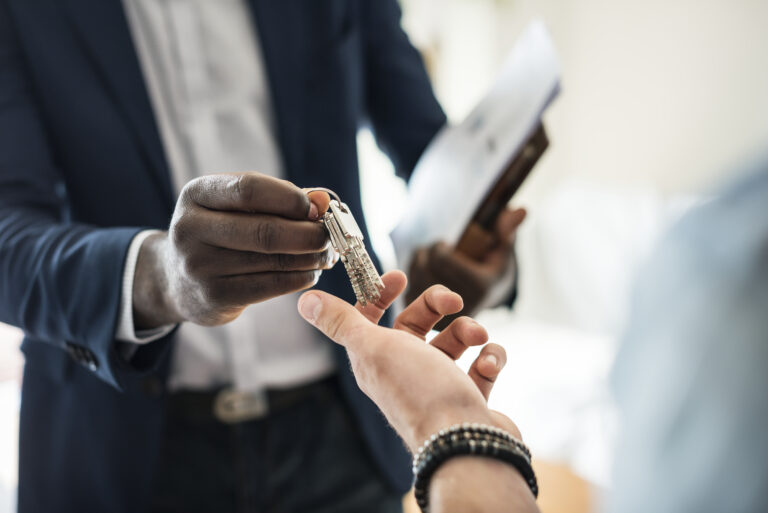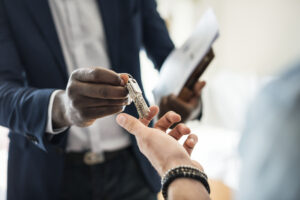 In this guide we will explain everything you need to know about what renters insurance is and how to get a policy.
What is Renters Insurance?
If you accidentally cause damage to your building, or your personal property is damaged or lost, renters insurance policies are the first line of defense. A policy offers endorsements that cover you from a broad range of incidents. It covers you whether the damage be from fire, flooding, theft, earthquakes, tornadoes, and even hurricanes.
Renters insurance is affordable and very easy to get. With all of the new renters insurance technology, you can get covered in seconds without ever picking up the phone or drafting an email.
Renters insurance helps protect you and your stuff regardless of where you are, what building you are renting, or the price of your prized possessions.
What does Renters Insurance Cover?
Renters insurance covers a lot more than most people are aware. Many people think that a policy will only protect your personal property if it is damaged, which is true, but it also covers so much more.
Here are the four main protections that a renters insurance policy will cover.
Liability coverage: if you accidentally cause damage to your property. The policy you get covers the legal fees and other costs if you are found to be liable.
Personal Property: this will cover your stuff whether it is damaged or stolen. Many renters don't know that this coverage will actually cover your belongings in scenarios outside your physical dwelling.
Additional Living Expenses: this coverage kicks in if your property is deemed unlivable. Your renters insurance policy covers any living expenses that you incur when you are away from your rental property (up to a set limit). This could include hotel expenses, meals and other expenses associated with your temporary move.
Guest Medical: this will cover you in case there is an accident with one of your guests on your property. Your policy will protect you if you are personally liable or not.
What else can renters insurance cover?
There are many other possible add-ons that you can put onto your base policy which provides other damages.
These are the two most common additional coverages offered with a renters insurance policy.
Pet Damage: this addition will protect you in case your pet causes any damage to the landlord's property.
Water Back-Up: this will cover you in case there is any property damage caused by a clogged sewer line, failed sump pump or backed up drains.
Does renters insurance cover all of my belongings?
Although a policy covers most things that you own, a few things are not covered. This could possibly include any expensive jewelry, artwork, instruments or any other rare valuables. Some policies can cover certain valuables for a premium increase and submission of receipts or appraisals.
Renters (and Homeowners) insurance coverages won't cover these items because they are too valuable and rare. You may need to purchase floater insurance policies to ensure coverage on your most valuable possessions. These policies will likely only cover one unique item, so you might have to get several different policies for these items.
Can landlords put renters insurance requirements on the lease?
Yes, landlords are allowed to set their own renters insurance requirements in every state (except certain scenarios in Oklahoma). Some states may set specific stipulations that can prohibit/limit coverage options that can be required.
Even though there are no states that actually mandate required renters insurance, landlords are requiring it with increasing frequency for the benefits.
Why is your landlord requiring renters insurance?
Unfortunately, a landlord's insurance on the building only covers the building itself and not your personal property. If there is a fire at your apartment, your landlord's insurance will not cover your stuff.
That is why having your own renters insurance policy is so important.
In addition, renters insurance requirements have a lot of benefits for both landlords and residents. Landlords do not like to turn over units, and reviews continuously play a large role in residents choosing a prospective apartment to lease. Keeping residents happy and protected will lead to longer lease terms, which is a benefit to both residents and landlords.
In some circumstances, uninsured residents can also cost the landlord if the resident causes property damages.
With a renters insurance policy, you have access to a multi-billion dollar company that will act on your behalf if someone damages your belongings. If your landlord were to hire plumbers that accidentally set off the sprinklers while working on your floor, a quality insurance company would do the work on your behalf to make sure they pay for damage to your items.
Landlords are just trying to look out for your best interests, happy residents leave good reviews. For a couple dollars a month, renters insurance will give you a high level of protection against accidental damages.
Although your landlord requiring renters insurance may seem like just another headache, it can save you from detrimental financial strain down the road.
How do I get renters insurance?
Renters insurance is easier than ever to get. With many coverage options completely available online, you can get a policy quick and simple.
First you are going to have to get a quote on the policy. Luckily, you can do this in a few minutes. The carrier will likely ask you a few questions about your residence as well as your previous experience with renters insurance.
You will then move on to actually getting the renters insurance policy. On average, a renters insurance policy costs about 15 dollars monthly. The cost of about one dinner out each month.
Then, you will need to give your landlord a certificate of insurance (which we discuss later) to prove that you are compliant with their lease addendum requirements. Sometimes this may come with the additional requirement of listing them as an interested party, or linking your policy through a company like Covie.
Finally, you can just sit back and relax while your renters insurance protects your property!
How much coverage do I need?
The amount of coverage you need is fully dependent on the value of your belongings. Your renters insurance policy will cover only the amount of stuff that you have lost. This means that you need to know how much your belongings are actually worth.
You can find out a relatively accurate estimate by taking a personal home inventory. It may seem like a lot of work, but a home inventory is incredibly important if you need to file a claim. You will prevent a lot of headaches if you ever have to explain the actual damages to the property to your renters insurance agent or file a police report. Here are some basic steps you can take to create your home inventory
Take pictures and videos of your property
Document the values of your items either from receipts or estimates
Get receipts for your most expensive items if possible
Save your inventory and store it safely
There are many applications that can help you with this process as well.
Your landlord can also make recommendations or even set a minimum amount of coverage that you need to get at your property. Carefully read your renters insurance addendum in order to meet your landlord's expectations.
What is a certificate of insurance?
A certificate of insurance is any official document that clearly illustrates that you have purchased and maintained a renters insurance policy over the term of your lease.
You need to provide proof of insurance to your landlord in order for them to know you are compliant with their renters insurance requirements. Depending on your lease, you will need to provide this information after a specified amount of days or you could face escalating penalties, including eviction.
Some of your fellow residents (not you of course) may have their coverage lapse after showing their certificate of insurance to their landlord. Reasons may vary from expired credit cards to willful cancellation. In order to manage lapses in coverage, your landlord is going to need to track every policy that their residents have via an interested party or additional interest (or they could have a program that automatically tracks their compliance).
If you cancel your policy, you are not protected and your landlord can take further actions to ensure that you get covered.
What is an interested party?
An interested party is someone who will get notified if there is a material change to your coverage terms.
Your landlord will require in your lease that you list them as an interested party or additional interest. They will only be able to see the status of your policy, name, address, and coverage amounts. Setting your landlord as an interested party, allows them to monitor if you are compliant with their renters insurance requirements.
Adding an interested party is very easy if you know what information to provide. You will want to prepare the proper mailing address to list, the name of your management company, and the proper email address for your management company. Your landlord or your lease can give you this information. Then, you'll need to call your insurance agent and have them make the change. On average this process takes less than two minutes.
Additionally, do not mix up interested parties and additional insureds! This happens very often when renters get renters insurance and for good reason. Some less ethical landlords may want you to list them as an additional insured – you should not do this! Your premiums will increase, and your landlord could receive all the money paid out for a claim. Make sure to double check that you filled out the renters insurance forms correctly in order to avoid this mistake. You should list your landlord as an "interested party" or an "additional interest" when purchasing the policy. There should be no cost to doing this. If there is a cost, or you see they are listed as an "additional insured" contact your agent immediately!
How does renters insurance handle filing a claim?
After experiencing a loss incident, the last thing anybody wants is the stress of talking to an insurance company. To make the process as easy as possible, you need to prepare ahead of time.
Filing a claim is a vital part of getting the coverage you need to protect you and your stuff from unexpected events. However knowing how and when you should file can be confusing.
There is a time limit after you incur the damages that you need to file. Most renters insurance companies require you to file a claim 48 to 72 hours after the damages occur. You should strive to file as soon as possible. Your carrier can reach out and request more information after you file your initial claim.
Next, evaluate whether or not the cost of the damages is greater than your deductible. This is when your home inventory will come in handy.
If your losses are lower than your deductible, you may choose to not file a claim. You pay the deductible out of pocket before the insurance company provides any reimbursement.
For example: if you experience $600 worth of damages, but your deductible is $1,000 you will pay all $600 in damages directly out of pocket, with the insurance company kicking in nothing. Renters insurance deductibles can start as low as $100 for some policies, and be as high as $1000. Evaluate your home inventory and make a choice that's right for you.
Never file a claim if not necessary. Claims could possibly raise your premiums. A good rule of thumb is if you won't recover twice the amount of your deductible (for example, with a $250 deductible, look to at least recover $500) you probably shouldn't file a claim.
What happens if you don't comply?
This is fully up to the discretion of the landlord. Your landlord will clearly lay out the consequences in the lease. Likely, your landlord will reach out to you personally to explain your that you are in violation of the lease and will ask you to get a policy.
If you still don't get a renters insurance policy, your landlord could fine you or even evict you if necessary. Some programs will add the cost of insurance onto your rent, and the landlord will purchase a liability-only policy on your behalf.
Don't let this happen, get a renters insurance policy today!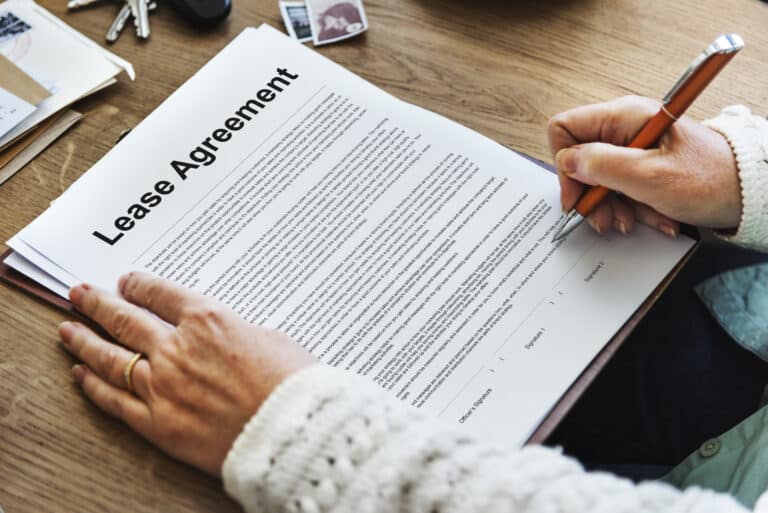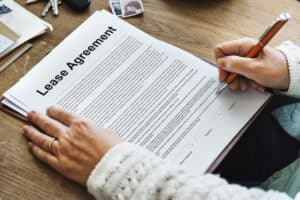 How Glazd can help in this process.
Once your landlord implements renters insurance requirements by partnering with Glazd, you can buy a Glazd policy at a discounted rate, or shop the marketplace and bring your own policy. You will need to customize this policy to fit your personal needs. Add any insurance endorsements that you would like, then submit your certificate of insurance to [email protected].
If you choose not to purchase a renters insurance policy, Glazd will automatically enroll you in our Master Liability Program once you sign the renters insurance lease addendum. This program will give you the minimum amount of required insurance that your landlord requires.
We make this process as easy as possible. We understand that a lot of renters have not previously had to purchase renters insurance. Naturally, this will lead to a lot of unanswered questions. Our team is here to help answer any questions you may have and is always accessible at [email protected].
Don't let renters insurance requirements be a pain, Glazd will help you through one step at a time.